Cuyahoga Heights Village Hall
Located in the heart of Cuyahoga Heights, our Georgian style Village Hall was built in 1935 and features exquisite handcrafted woodwork. In addition to housing the Village Government offices and Council Chambers, there's a large public auditorium on the second floor.
Our office hours are 8:00 AM to 12:00 PM and 1:00 PM to 4:30 PM Monday through Friday. The entrance to Village Hall is located off the parking lot in back of the building.
COVID-19 Updates
Letters are sent each week to all residents with updates on the pandemic along with news from village hall and the departments.
Administrative Assistant to the Mayor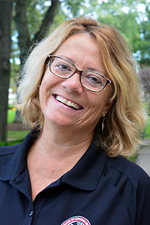 Lee Ann Schoeffler
Cuyahoga Heights Village Hall
4863 East 71st Street
216-641-7020
l.schoeffler@cuyahogaheights.com
Clerk of Court and Data Entry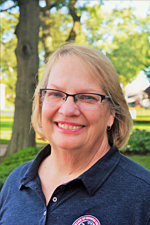 Wendy Heinzman
Cuyahoga Heights Village Hall
4863 East 71st Street
216-641-7020
w.heinzman@cuyahogaheights.com