Welcome to the Village
This year's Annual Corn Roast at Bacci Park on Saturday, October 10th was a wonderful success thanks to all the Village employees, Department staffs and community volunteers who made it happen. It was a fun event everyone enjoyed.
I would also like to thank two of our local businesses, Ecco Excavating and Premier ProduceOne, for their generosity.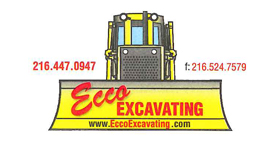 Joshen Paper

 is our Featured Business.
We're proud to have them in the Village!
Community Events

Stay Connected

The Village has an Emergency Contact System called SwiftReach
Our dispatcher can send out messages to all Village residences and businesses via telephone in case of an emergency.
To access the SwiftReach link please visit the Fire or Police department pages on this website.
Photography by Kim Zarney, Angel and David Meriwether, Lee Ann Schoeffler, Brian Derbin,
Assistant Fire Chief Michael Suhy and Service Director Scott Waldemarson.